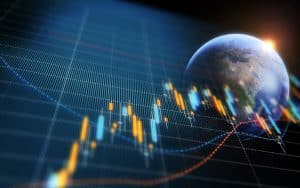 US-based agency broker BTIG has recruited an equity trading and Deutsche Bank veteran to head up and grow its capital markets business.
BTIG said that Joe Passaro, who has more than a decade of experience in trading, has been appointed managing director and head of capital markets, based in New York and reporting to Matt Clark, head of BTIG investment banking.
In the new role, Passaro will provide advice to clients on equity, equity-linked and equity derivative products, and will be active in originating transactions, structuring offerings and improving valuations for corporations. He will also grow BTIG's coverage of financial sponsor, private equity and venture capital clients.
"His extensive knowledge of the financial sponsor universe, deep relationships with institutional investors and ability to assist clients executing complex trades and transactions will be extremely valuable as we continue to expand our capital markets capabilities," Scott Kovalik, co-founder and chief executive of BTIG.
Passaro joins BTIG from Deutsche Bank Securities where he has spent the last 12 years in various senior roles across the bank's equity capital markets. Most recently, he served as co-head of equity capital markets syndicate for the Americas region.
The agency broker recently announced it would be extending its prime brokerage platform to family offices, a growing segment in the alternative investment industry. BTIG currently serves around 330 hedge funds, many of which are family offices.
BTIG appointed Concetta Mastrangelo, senior vice president, BTIG prime brokerage, to head up the family office expansion efforts. BTIG prime brokerage is led by Justin Press and Brian Petitt, who are both managing directors and co-heads of BTIG prime brokerage.