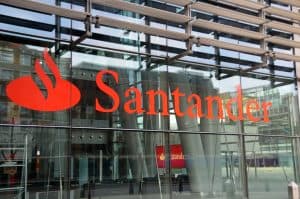 Santander Bank Polska has partnered with trading technology provider Horizon Software to deploy its market making platform on the Warsaw Stock Exchange (WSE).
The institution originally teamed up with Horizon in 2019 for market making across equities and derivatives, with the new deployment extending that to cover equities, equity futures, and index futures.
The Horizon electronic algorithmic trading technology connects participants directly to over 80 exchanges globally and allows clients to create, test and implement automated trading strategies in real-time. 
"Horizon has been carefully selected amid multiple electronic trading vendors in the region after close examination," said Marcin Jurkowski, manager of strategy and development department at Santander Bank Polska.
"This leading technology provider has not failed us in delivering the best service, exceeding our expectations. At Santander Bank, we are very proud of what this collaboration has resulted in, and we believe that the investment will yield significant trading benefits." 
This is the second deployment initiative of Horizon technology recently after Istanbul-based broker Gedik Investment also expanded its partnership with the trading technology provider to deploy its platform for equities execution. 
"This close collaboration proves our commitment to developing the next generation of sophisticated platforms, providing our clients who trade on WSE with a single cross-asset, algo-powered platform for both principal and agency trading," added Damien Jenner, head of EMEA sales at Horizon Software.