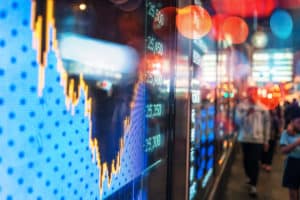 Japan's SBI has expanded its long-standing partnership with electronic trading services provider smartTrade Technologies to bolster its crypto derivatives trading operations.
smartTrade will work with SBI Liquidity Market to support its crypto derivatives trading activities and the FX and derivatives liquidity provider will move its trading facility into the vendor's Tokyo data centre.
The expanded partnership follows SBI's decision in 2013 to implement smartTrade's LiquidityFX platform for connectivity, aggregation and smart order routing. Three years later, SBI added pricing and distribution modules to grow its business outside of Asia and expand its liquidity provision in Asia.
"We are pleased to grow this relationship as we increasingly work to meet our clients growing requirements and desire to trade in a wide variety of digital currencies. smartTrade has been the best kind of partner – one that adapts with the business, supporting our change and growth," Itsushi Morimoto, executive director at SBI Liquidity Market, commented.
Earlier this year, Lombard Odier implemented the LiquidityFX platform for liquidity aggregation and smart order routing. The system connected the institution with 130 liquidity providers for FX spot, forwards, NDFs, options and precious metals.
smartTrade expanded LiquidityFX in 2018 to include connectivity to major cryptocurrency exchanges. The expansion allowed institutional clients to view aggregated crypto liquidity, place orders and manage algorithms.
"This unprecedented and volatile year demonstrated the need for high performance trading infrastructure capable of withstanding all circumstances," said David Vincent, CEO of smartTrade Technologies. "Today's announcement is a vote of confidence that we will continue to work together with our customers to deliver them the infrastructure they need to succeed."