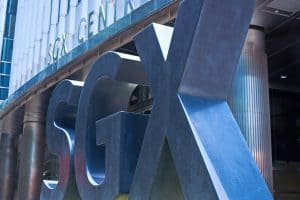 Singapore Exchange (SGX) has added Hong-Kong based broker Blackwell Global to its derivatives market as a trading member.
The subsidiary of Blackwell Global, Blackwell Global Futures, will gain access to the Asian derivatives market through the SGX Asian Gateway. The broker will offer derivatives contracts to both Hong Kong and international investors, allowing them to trade economies in Asia including Japan, Shanghai and Shenzhen.
"We're very honoured to be formally admitted as a derivatives trading member of SGX," said Michael Chai, chairman of the Blackwell Global Group. "This is a significant development in our ongoing commitment to offer our clients trading products and services of esteemed repute, especially with the rapidly growing demand for Asian markets."
Blackwell Global, a specialist in precious metals investments, attained a stocks and futures license from the Securities and Futures Commission (SFC) in 2017, two years after it was founded.
"We are delighted to welcome Blackwell Global Futures to our growing community of members, and look forward to supporting them as we continue to grow the liquidity and global network within our derivatives market," Michael Syn, head of derivatives, SGX, added.
Including Blackwell Global Futures, SGX has a total of 60 trading members on its derivatives market, alongside 24 clearing members. It also has 11 clearing members for over-the-counter (OTC) derivatives.