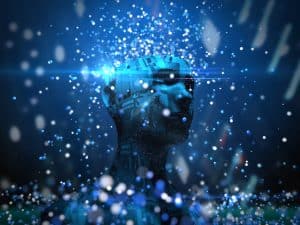 Two European hedge fund heavyweights have backed an artificial intelligence (AI) and machine learning analytics company Quant Insight through a funding round.
Alan Howard, founder of Brevan Howard Asset Management, and Jans-Peter Stein, founder and co-CIO of Stone Milliner Asset Management, are now key investors of Quant Insight, after the firm raised 80% of capital from its own clients.
Quant Insight uses AI and machine learning technology to provide quantitative analysis and actionable investment ideas to hedge funds, asset managers, pension funds and wealth managers.
The firm, established in 2014, has seen its client base increase by 50% in 2018, leading to its expansion with additional resources to cover clients in the US and Asia and the launch of additional services in equity baskets and index construction.
"[Quant Insight] helps untangle complex markets and identify what is driving asset prices," Howard commented. "I can see many applications for [Quant Insight's] technology and am pleased to support them in their expansion."
Similarly, Stein added that Quant Insight focuses on better understanding of data the hedge already has, which really matters for markets as attention continues to be placed on alternative data sources.
Quant Insight's founder and former hedge fund portfolio manager, Mahmood Noorani, explained that the new investors' commitment to the company is testament to the industry's need for fact-based analysis, rather than opinion-based macro research to understand the dynamics of asset prices.
"We believe using AI and machine learning based models together with quality data provides a clear competitive advantage to discretionary managers, and we look forward to further developing our offerings to help investors make sense of today's complex trading environment," Noorani said.