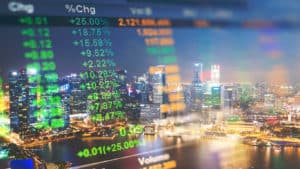 Singapore Exchange (SGX) has implemented a new matching engine for its equities trading operations from Nasdaq, extending a 16-year technology partnership between the exchange groups.
Known as the multi-matching trading engine and available through Nasdaq's Financial Framework, the technology upgrade provides SGX with unified operations, messaging and data infrastructure for greater flexibility required to launch new services.
"It was an excellent collaboration working with our industry partners comprising of trading members, clearing members and data vendors to move towards a new securities trading engine," said Vincent Low, head of software delivery and integration at SGX.
"With this upgrade, SGX has standardised the API messages for both cash and derivatives products of our equities business, bringing connectivity and maintainability convenience to our customers' Order Management Systems. With a more robust and efficient platform, we are also able to enhance our market offerings to our customers."
Nasdaq claims its technology is currently used by more than 250 broker-dealers, exchanges, clearinghouses, central securities depositories and regulators. Its multi-matching engine was designed for exchange operators trading multi-asset but it has specialised functionality around derivatives trading.
"SGX continues to be at the forefront of adopting new innovations and technologies to better serve its customers and strengthen its capital markets ecosystem," added Robert Frojd, managing director for South Asia and Southeast Asia & Pacific at Nasdaq.
"By upgrading its securities trading engine through the Nasdaq Financial Framework, SGX gains access to the latest in technology developments and business applications, while being able to bring new functionality to market more rapidly. We are proud to support SGX on their exciting journey of evolving their market infrastructure for the future."
Earlier this week, SGX announced it has made a strategic investment in research platform provider Smartkarma due to a growing trend around the use of self-dedicated and independent research. Smartkarma operates an investment research network that links institutional investors, analysts and listed companies on a single platform to share research and interact.