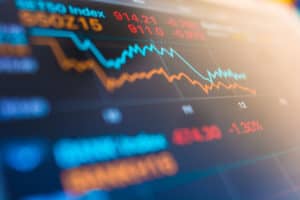 UK asset manager Standard Life Aberdeen has officially changed its name to abrdn as part of an ongoing companywide rebrand. 
The new name took effect at 8.00am on 5 July with its ticker also changing from SLA to ABDN after the company delivered its new strategy.
The rebrand, which Standard Life Aberdeen confirmed in April, is aimed at refocusing the asset manager's efforts on three simplified key growth areas including; investments, adviser and personal.
abrdn said the name change marked a key milestone in its simplification strategy to refocus on sustainable growth for shareholders, coming together under one single brand.
"I'm very excited to have reached this milestone. abrdn is so much more than a new name, it's about our business coming together under a single global brand with a determined focus on enabling our clients and customers to be better investors," said Stephen Bird, chief executive officer at abrdn.
Bird became chief executive officer at Standard Life Aberdeen in June last year from Citi where he had been global chief executive officer of consumer banking for two years, also leading the bank's business in Asia as chief executive officer of Asia Pacific. 
He replaced long standing chief executive officer Keith Skeoch who had been at the helm of the company since the merger of Standard Life and Aberdeen.
Alongside the name change, abrdn also outlined a new charity partnership with Hello World including a £1 million donation to support education access for children and adults.