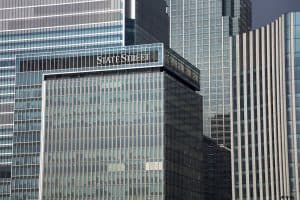 Boston-based financial services giant State Street has completed its first trade with clearing house ICE Clear US, as a new member counterparty of its Sponsored Repo Programme.
The trade between the two entities follows ICE recently signing on as a sponsored member of State Street Bank and Trust within the fixed income clearing corporation (FICC) Sponsored Repo Programme.
State Street said its partnership with a US clearing house was the first of its kind and that it underscored its commitment to expanding into different client segments across sponsored jurisdictions.
"With clients' continuing interest in securing a broader set of short-term investment and funding solutions, we're taking steps to enable more of our buy-side clients to unlock the benefits of centrally cleared repo without needing to satisfy all of the obligations of a direct clearing member," said Gino Timperio, global head of collateral management and financing at State Street.
"ICE Clear US is the first US clearing house to enter into the sponsored program and we are truly pleased to have collaboratively established a cleared repo solution that supports ICE's regulatory requirements and investment needs."
State Street said it now serves 145 clients and over 1,900 individual entities across in twelve jurisdictions.
"State Street's long standing commitment and thought leadership in this space was a differentiator and provides an enhanced approach for an even more safe and sound investment of clearing members' funds," added Kevin McClear, president of ICE Clear US.
Repo has been increasingly at the forefront of market initiatives recently, with JP Morgan signing up to a new balance sheet netting service launched by Eurex GC Pooling as a pilot client, in January last year.