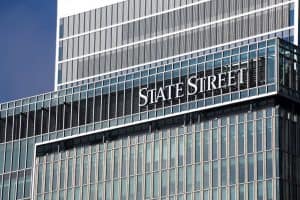 Boston-based investment bank State Street has teamed up with forex settlement specialist CLS to provide its buy-side clients with a consolidated view of data via the firm's CLSSettlement platform.
As part of the agreement, State Street will combine its electronic post-trade processing service, TradeNeXus, with CLS's post-trade monitoring and reporting tool, CLSTradeMonitor, allowing buy-side clients to manage trades that are eligible for CLSSettlement, as well as other trades across accounts with different custodians.
"Asset managers want further visibility into their transaction lifecycles to reduce risk and increase operational efficiency," said Kate Lowe, head of GlobalLink post-trade services at State Street Global Markets.
"By collaborating with CLS, who has a unique settlement service in the FX market, we continue to work on innovative ways to improve operational processes that will provide our clients with enhanced functionality to manage their post-trade workflows. Together, we will provide a single-window to view critical settlement data as a seamless extension to the existing capabilities to drive efficiency and automation for our valued client base."
Last year, CLS said that asset managers looking to mitigate settlement risk across forex trading activities led to new business growth for its FX settlement platform, CLSSettlement. Buy-side demand for operational efficiency and high levels of risk management contributed to a rise in use of CLSSettlement, according to the firm.
"Asset managers are increasingly focused on improving post-trade efficiency in an evolving and fragmented FX market, driven in part by increased regulatory requirements for transactional reporting," Alan Marquard, chief business development officer at CLS, commented on the partnership with State Street.
"We are delighted to be working with State Street to deliver a solution that enhances post-trade transparency, mitigates risk and increases efficiency by providing asset managers with an integrated view of their settlement activity."
Earlier this month, State Street warned that its front-office system Charles River could see a slowdown in revenues throughout the remainder of this year due to delays in onboarding as the industry continues to grapple with the ongoing coronavirus pandemic.