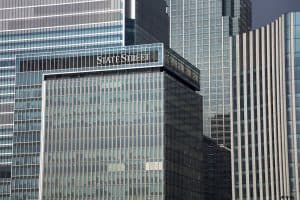 State Street has warned that its front-office system Charles River could see a potential slowdown in revenues this year, as go-live dates and projects are expected to be hit with delays.
Speaking on the Boston-based bank's most recent earnings call, chief financial officer Eric Aboaf said State Street has revised its revenue growth expectations for Charles River from low-double-digits to mid-single digitals, due to delays to timings around onboarding processes.
"The uncertainty and operational pressures introduced by the COVID-19 pandemic on front-office clients is now expecting to create go-live delays and slow down professional services projects of several current Charles River Development (CRD) clients. As a result, we now expect CRD revenue to be up mid-single-digit percentages year-on-year for full year 2020," Aboaf warned.
"This [CRD] business, in contrast to our servicing fee business, has more on-site work that needs to be done. If there's on-site co-development to integrate our platform with an asset manager's, there's professional services billings that also go with that.
"Between professional services billings being slowed down with work from home, and then the go-live dates likely to be pushed out, we don't expect them to not be there, but we do expect some lengthening of those go-live dates."
State Street has made moves to roll out its front-to-back platform, known as State Street Alpha, connecting Charles River's Investment Management System (IMS) with its middle and back-office services, following its $2.6 billion acquisition of Charles River in 2018.  
Recently, State Street confirmed Charles River's flagship IMS would be hosted on Microsoft Azure cloud platform to enable greater computing power and capacity to better serve clients.
"We remain very pleased with the impact that CRD is having on our business. The front-to-back pipeline continues to grow and it's having CRD as part of that toolbox, if you will," added Ronald O'Hanley, CEO of State Street. "Strategically, this remains a very important and integral business for us. It's driving a lot of new activity. It's driving activity into the profitable back-office for us."