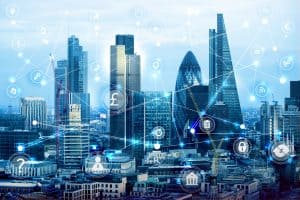 6. Virtu fixed income & foreign exchange head departs for quant firm
People moves are always one of our biggest draws, and in February the departure of Virtu's head of fixed income and foreign exchange (and co-head of crypto), Laine Litman, after almost eight years became one of our biggest stories of the year.
Litman left Virtu after eight years to pursue a new opportunity as president of quantitative investment firm Hidden Road Partners, which specialises in short duration credit and financing opportunities. Prior to joining Virtu in 2014, Litman spent three years at KCG Holdings as head of acknowledged fixed income, focused on liquidity strategy and sales.
Previously in her career, Litman served in futures trading and sales trading roles across UBS Investment Bank, Goldman Sachs and Bank of America.

5. Barclays slashes staff in UK equities business
This next story was broken by The TRADE. In November, Barclays made a number of surprise slashes to its London equities team, in one of the biggest shake-ups of the year.
Matthew Rogers, managing director and EMEA head of high-touch sales trading, left the bank; as did Neil McKay, head of European event-driven trading. William Fu, an equities trader, also left, along with Max Tilley, a director in e-trading, according to sources familiar with the matter.
Robin Wiseman, head of quantamental data science, also departed.
One of the departures confirmed to The TRADE, under condition of anonymity, that the job cuts took place with immediate effect on 7 November. Barclays declined to comment. Rogers, Wu and Wiseman did not respond to a request for comment, McKay and Tilley declined to comment. 
The cuts represent a modest headcount reduction and do not signal a change in strategy for the bank, another person said. Instead, the goal is to dynamically refocus the business on areas with the highest opportunity. 
The job cuts are in line with similar moves made by competitors, several of which have reduced headcount due to market conditions. Barclays increased headcount by 5% in 2022 across the corporate and investment bank, added the source.
 
Barclays is not alone in trimming headcount. It was reported in October that Goldman Sachs was planning to implement a round of job cuts that could result in hundreds of dismissals. Citi also slashed staff in November, cutting dozens of jobs across its investment banking division.

4. LSEG to acquire TORA for $325 million
In February one of the biggest acquisitions stories of the year hit the headlines, with the news of The London Stock Exchange Group (LSEG)'s definitive agreement to acquire trading technology provider, TORA, for $325 million.
TORA offers an order and execution management system (OEMS) and a portfolio management system (PMS) across equities, fixed income, foreign exchange, derivatives and digital assets trading.
LSEG said the addition of digital assets to its trading capabilities would allow it to "strengthen its presence" in the asset class amid rising demand from institutional investors for exposure to crypto and other digital assets.
The deal also expands LSEG's trading and banking solutions business, particularly with TORA's extensive presence in Asia and North America, and will allow members of the exchange to utilise TORA's multi-asset software in combination with its newly expanded data and analytics division following its $27 billion acquisition of Refinitiv last year.
"Acquiring TORA will enable LSEG to deliver critical "at trade" capabilities for the buy side, seamlessly connecting into our next generation desktop Workspace," said Dean Berry, group head of trading and banking solutions at LSEG.
"Combining TORA's international footprint with LSEG's global reach will drive further growth and we look forward to collaborating in order to continue this expansion."
The deal follows news that ESMA would be reassessing what it classes as an MTF, potentially bringing order and execution management systems under the scope of its definition of what classes a venue and therefore additional fees, and which may now no longer apply to TORA.

Check back in tomorrow for our final countdown of most read stories of the year from three to one.