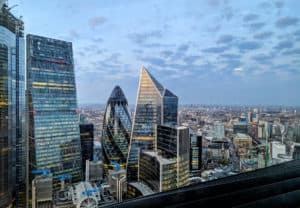 Interdealer broker TP ICAP has appointed a new sales and liquidity manager for its rebranded data and analytics and post-trade business, Parameta Solutions.
Johanna Wikstedt joins TP ICAP as Parameta Solutions' sales and liquidity manager after seven years with MTS Markets as a senior key account manager for its repo business.
Wikstedt remained with MTS Markets when it changed hands from the London Stock Exchange Group (LSEG) to pan-European exchange operator Euronext as part of its $27 billion Refinitiv deal completed in January earlier this year.
In her new role, she will be responsible for the eRepo business at Parameta Solutions and will report directly to Adam Roberts, head of post trade solutions for Europe, the Middle East and Africa.
"We have seen the eRepo platform grow aggressively this year with volumes up 84% vs H1 20. Johanna will add a strong sales presence to the team as we look to continue the platform's growth into H2," said Roberts.
"This hire is another sign of our commitment to the eRepo platform and to TP ICAP's strategy of electronification, diversification and aggregation of the markets. "
Her appointment follows the rebranding of TP ICAP's data and analytics division to be combined with its post-trade business under the Parameta Solutions umbrella in April earlier this year.
The newly expanded division now covers the interdealer broker's over the counter content and proprietary data, and its insights across price discovery, risk management, benchmark and indices and pre-and post-trade data.
"It's a true pleasure Parameta Solutions & TP ICAP to be a part of the group and its adventures. Look forward to this new challenge," said Wikstedt in an update on social media.