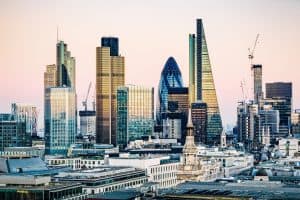 Buy- and sell-side traders are urging stock exchanges across Europe to reduce the market opening hours by 90 minutes to seven hours a day, as the London Stock Exchange (LSE) prepares to close its consultation on the issue. 
Representing both major banks and asset management firms, the Association for Financial Markets in Europe (AFME) and the Investment Association (IA) are continuing their campaign for shorter trading hours in a bid to improve the wellbeing of traders and drive diversity across the industry.
Both trade groups have argued in their response to the LSE's consultation, due to close on 31 January, that reducing European market hours by 90 minutes would create more efficient markets to the benefit of investors and savers.
European markets are currently open for business for 8.5 hours a day, much longer compared to the US and Asia where markets are open for 6.5 and 6 hours respectively.
Comparing Europe's trading hours with the US, AFME and the IA highlighted that despite the shorter trading day, the US market has six times the turnover than Europe, alongside generally lower trading costs and greater stability in liquidity conditions throughout the trading day.
"We believe that a shorter trading day will improve liquidity in Europe as, rather than being thinly spread over an extended period of time, trades will be more evenly distributed over a shorter trading day," said April Day, head of equities at AFME. "This will create more effective markets, reducing trading costs for market participants and investors."
AFME and the IA are calling for European market hours to be changed from 8am-4.30pm to either 9am-4pm or 9.30am-4.30pm GMT. Both said they would also support a 12-month pilot on all major European exchanges to test the impact of the market hour changes.
"It's high time we end the long hours culture, which is detrimental to diversity and mental health, and inefficient for the markets," Galina Dimitrova, director of capital markets for the IA added. "The current long hours culture impacts on traders' mental health and wellbeing. It has also been identified as a key obstacle in recruiting and retaining more diverse talent."