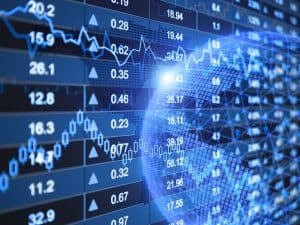 Japan's Sumitomo Mitsui Banking Corporation (SMBC) is building an advanced forex trading platform to support electronic execution and algorithmic trading, with the help of software provider Kx.
In a statement, SMBC said it has signed a multi-year deal with the subsidiary of First Derivatives to deliver the next generation platform, which also aims to bring about broader distribution capabilities, risk management, and real-time, pre- and post-trade analytics.
Kx is providing the technology and managing the project, building out the platform with combined order management, pricing techniques, customised algorithmic trading functionality and additional channels to access liquidity. SMBC is live with phase one, and has allegedly already seen tighter spreads and higher fill rates.
Katsuhiko Yano, joint general manager for global markets engineering at SMBC, commented that Kx was the natural choice for the bank, due to its flexibility, scalability and high-performance technology that can be integrated with its existing systems as a foundation for expansion and growth.  
"Kx's ability to deliver a highly flexible platform supported by a local Japanese presence and global reach will enable us to take advantage of many new opportunities for Sumitomo Mitsui Banking Corporation and our clients," Yano added.
The technology provider's flagship kdb+ database engine has become an integral part of SMBC's FX ecosystem, ensuring access to transaction analytics and visualisation for insights across the trade lifecycle.
"Our e-FX solutions deliver rich functionality informed by many years of FX domain expertise and powered by the world-leading performance of Kx technology," added Patrick Brazel, chief commercial officer at Kx. "This combination is delivering important benefits for our clients and establishing Kx as a key technology provider to the e-FX market."