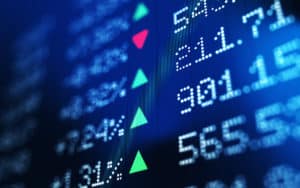 Prime brokers are expected to reap over $30 billion in revenues from their hedge fund clients, according to new estimates, in spite of new business model challenges.
New research from Aite Group – in partnership with The TRADE's sister publication Global Custodian – has estimated total revenues for the prime brokerage industry will top $30 billion, or 8% compound annual growth between 2015 and the end of 2020.
Many of the largest investment banks have praised their respective prime brokerage businesses for driving total revenues within their equities divisions. Morgan Stanley, for example, recently described its prime brokerage unit as "the centre of the machine" within its equity trading division.
However, the Aite Group study showed that prime brokers are facing rising pressure from hedge fund clients to step-up in a number of key areas, including quality of service, pricing, margin terms, and stock borrowing.
When asked about their most important factor when appointing a custodian, 54% of respondents cited quality of service, up from 36.2% a year ago. Similarly, 40.1% said margin terms was among their most important factors to prime broker selection, up from 20%.
The survey findings are based on data collected by Global Custodian's annual Prime Brokerage surveys.
"Compared to previous years, however, the figures are way off from the levels of excellence and gold stars that were once common ground for the industry," said Matt Simon, senior analyst for Aite Group and author of the report.
"Hedge fund voice-of-the-customer frustrations are also to be expected.  Just as managers are critical of their prime broker relationships, many of them are underperforming for investors and may be in the middle of having to evaluate business models for their own survival."
Despite the lucrative earnings from prime services, many of the major banks are facing a series of challenges that are impacting their business models. Many banks are facing higher costs across financing, investment technology, and operations. At the same time, hedge fund closures have outpaced new launches at a rate of almost two-to-one.
Most recently, mini-prime broker GPP announced it would shut down its prime services business after 10 years of attempting to capture smaller-sized clients. GPP said contracting profit margins and increasing capital requirements made the business untenable.
The Aite Groups study suggested banks will have to derive additional revenue either from their existing client base or through new relationships that are often much smaller or less mature in their business dealings.
Many of the largest prime brokers have conducted reorganisations in order to closer align the division with their electronic trading businesses. Last year, Citi combined its equities, prime brokerage and securities services divisions into a newly named "Equities and Securities Services" unit, as it looked to capture the increasing electronification among hedge funds.
Prime brokerage has now become tied to electronic execution and considered a pathway to other products within the equities franchise such as research, equity derivatives, and synthetic financing. The study also forecast outsourced trading services as the next venture for prime brokers to win over new smaller and medium-sized clients.
"Price and outsourced functions have become more than just gospel. Newly launched funds and smaller hedge funds especially are finding appeal in offerings that are turn-key and priced extremely competitively," Simon added.