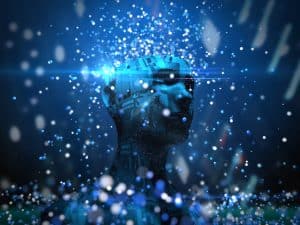 Technology was always going to be play a bigger role than ever before throughout 2018 following the introduction of MiFID II and while there were not many standout innovations to be unleashed on the industry, there was still plenty of fine-tuning going on.
Machine learning and artificial intelligence (AI) have been the stand-out discussion topics in the technology world this year, peppering conversations across industry events such as TradeTech and the Fixed Income Leaders Summit. Meanwhile, JP Morgan Asset Management's equity trading team developed a new model using machine learning that uses data patterns to find the best execution strategy for trading orders. The firm's Asia Pacific equity trading desk is now seeking to have 50% of trading flow driven by machine learning by the end of the year.
Somewhat mercifully, the blockchain hype train has slowed even further since its 2016 bubble, although firms such as Digital Asset have plugging away to bring this fabled technology that bit closer to market. Data has come to the fore this year, with MiFID II having put the industry's mind firmly on this topic, with a raft of partnerships and new deals announced throughout 2018.
One more of the more interesting launches this year came from UK-based startup, OpenFin, through its Financial Desktop Connectivity and Collaboration Consortium (FDC3) initiative. FDC3 aims to increase cross-industry collaboration through establishing universal connectivity and standards across the financial industry's desktop applications, and quickly received buy-in from some of the biggest names across the buy- and sell-sides.
There was plenty of activity going on in the M&A department involving technology vendors this year, with sum mega deals being agreed: State Street splurged $2.6 billion to buy OMS specialist Charles River, and despite the sum involved, the move seems to have gone down well so far with the buy-side; CME Group spent an eye-watering $3.9 billion on NEX Group which promises to be a real game-changer for the industry; Fidessa was eventually acquired by ION Investment Group after a somewhat drawn-out drama involving a few other suitors; and IHS Markit completed a $1.85 billion acquisition of data and analytics rival Ipreo from Blackstone and Goldman Sachs Merchant Banking Division.
On the subject of M&A, data giant Thomson Reuters introduced a new look for 2018 following the 
sale of 55% of its Financial & Risk company to private equity firm Blackstone
. As a result, the business was renamed to Refinitiv, which gave the industry is most cringe-worthy moment of the year in the form of the '
Refinitiv Rap'
.