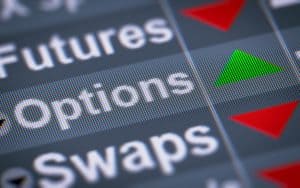 With the transition from Libor to SOFR at the end of 2021, derivatives traders have had a bumpy ride switching to the new risk-free rate. The first SOFR swaptions traded earlier this year, with a couple of block trades executed by Goldman Sachs and JP Morgan in February 2022, but concerns have been raised around the lack of a robust volatility market, with limited liquidity and not many dealers yet quoting the instruments.  
Tradeweb is seeking to change that, and last week completed the first ever fully electronic SOFR swaption with Goldman Sachs and Caisse de dépôt et de placement du Québec (CDPQ) as counterparties on its Tradeweb Swap Execution Facility (TW SEF). Since the completion of the trade, 15 dealers are now providing swaptions pricing on the platform.  
Tradeweb has been offering SOFR swaptions trading on its platform since the Libor transition at the end of 2021, and the latest development gives market participants a more efficient way to access market rates liquidity – using its request-for-quote (RFQ) tool to put multiple liquidity providers in competition, and request-for-market (RFM) functionality to access two-way markets. 
Colm Murtagh, head of US institutional rates at Tradeweb, said: "Facilitating SOFR swaptions trading is yet another meaningful step forward in the electronification of markets, demonstrating how non-linear swaps can also benefit from electronic execution and access to deeper pools of liquidity." 
A swaption (also known as a swap option) trade allows participants the ability to opt into an interest rate swap contract. Swaptions provide traders with optionality and control as they transact and hedge in the OTC market, and players like Pimco and Pershing Square have raked in hundreds of millions of dollars using them as a position against higher rates. With the expectation of further rate hikes, equity and fixed income managers who would not normally participate have also been piling into the market as a hedge, driving volumes upwards but making liquidity scarce. 
According to some reports, the US swaptions market doubled in the last quarter of 2021 alone, and the growth has continued this year – Tradeweb reported a 42.3% year-on-year jump in average daily volumes for May, up to $214.9 billion. Given that in the first quarter of the year Tradeweb accounted for 52% of all platform swaps and 71% of dealer-to-client swaps, that suggests a sizeable market-wide jump. 
The electronification of trading is an ongoing trend in the swaps market, with a 2021 study from Coalition Greenwich finding that European swaps traders on the buy-side already executed 45% of their trades electronically, and growth expected to continue in the coming year.