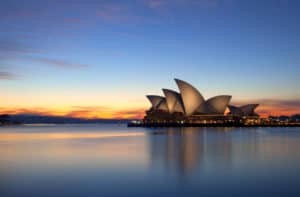 Tradeweb Markets has announced that it is in advanced discussions to acquire Australian-based Yieldbroker, a government bond and interest rate derivatives trading platform covering the institutional, wholesale and primary markets.
In a statement released on Wednesday, Tradeweb said it anticipates that the acquisition would be an all-cash transaction with a purchase price of $82.7 million.
"We believe this transaction would leverage both firms' innovative trading solutions and deep industry experience to create more liquid, transparent and efficient fixed income markets," Tradeweb said.
"This acquisition would provide Yieldbroker's domestic client network, including superannuation funds, with access to Tradeweb's global multi-asset platform, deep liquidity and advanced technology. Conversely, Tradeweb customers worldwide would benefit from increased liquidity, pre-trade transparency, and coverage of the Australian and New Zealand debt capital markets."
The move would help grow Tradeweb's Asia Pacific footprint while also providing increased opportunities for domestic and global clients.
Tradeweb noted in a statement that it can offer no assurance that a definitive agreement will be entered into, or if entered into that a transaction will be consummated.
The potential acquisition is subject to Yieldbroker stockholder approval, final definitive documentation, customary closing conditions and regulatory reviews.