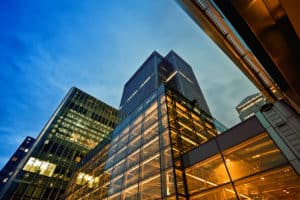 Outsourced dealing desk BTON Financial has appointed a Tradeweb veteran and electronic trading expert to its advisory board as a non-executive director.
Andrew Bernard joins the advisory board at BTON after more than 17 years with Tradeweb where he worked in various senior positions including managing director, head of Asia and managing director for sales.
Prior to Tradeweb, Bernard was a head of European government bond sales and principal of the global leveraged group for Bank of America, and also served as director of UK sales at Societe Generale.
"The timing couldn't be better – the asset management industry is evolving rapidly as a result of the changes within the investment ecosystem, and with the impact of recent events," Bernard commented on his appointment. "Small to mid-tier asset managers especially will benefit from deploying new and effective technology, and BTON Financial makes it straightforward for asset managers to move ahead."
At the same time, regulatory expert and change management specialist, Caroline Holmes has been promoted to chief operating officer at BTON. Holmes was previously head of business development, a position she took up in April 2020. In her new role, she will be responsible for best-execution regulatory compliance.
"[Bernard and Holmes] bring with them the expertise and industry knowledge to help us grow our business," Dan Shepherd, CEO and co-founder of BTON, said. "Andrew's pedigree as an industry pioneer, leading electronic trading capabilities is complemented by Caroline's regulatory expertise and strong customer understanding, both will be invaluable as we scale to meet the pace of industry demand."