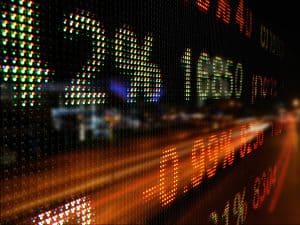 Interdealer broker Tradition has teamed up with analytics specialist Numerix to expand the quality and depth of its FX market data services.
Numerix is working with TraditionDATA, the information services arm of Tradition, to deploy its analytics and create data on volatility for more than 130 currency pairs.
The expansion will allow Tradition's clients to source data from the broker in various FX products, including spot data from its ParFX trading platform, forwards, swaps and non-deliverable forwards (NDFs) for intra-day pricing, historic, and end-of-day data.
"This partnership gives our clients access to accurate and comprehensive coverage of the FX spot and derivatives markets globally," said Scott Fitzpatrick, global head of TraditionDATA. "Numerix was the ideal partner for this initiative; they have cutting-edge technology and analytics capabilities, and are recognised and renowned across the industry for their advanced modelling and coverage of OTC derivatives, including the most complex exotic products."
Tradition added that it has seen growing demand from market participants for data insights as they focus on sourcing data from electronic trading platforms and venues. The interdealer signalled that the partnership with Numerix is part of its aim to strengthen the business as a market data provider.
"[TraditionDATA's] flexible model is shaking up the status quo in terms of data consumption, and avoids the complex process of unbundling, analysing and extracting valuable data points," said Steve O'Hanlon, CEO of Numerix. "To build on this, it's been our focus to ensure the volatility surfaces we provide meet the market need and the service is operationally robust."
The new datasets will be available from Tradition's in-house data distribution platform, INTEGRATE, Bloomberg's market data feed B-PIPE, and via a selection of Numerix's data products.