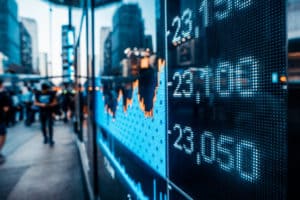 US agency broker Triad Securities has implemented the independent algorithmic trading platform recently launched by BestEx Research, founded by industry veteran Hitesh Mittal.
The move will provide clients of Triad Securities with access to BestEx Research's end-to-end, multi asset global trading platform, which includes execution algorithms and broker neutral transaction cost analysis (TCA).
"The BestEx platform was built using robust quantitative design techniques and back tested with thousands of simulations to minimise spread costs, market impact and adverse selection," said Kevin Schultz, Triad Securities chairman. "We believe this represents the next generation of algorithmic trading."
BestEx Research confirmed the launch of its algo trading platform earlier this month following three years of development. It aims to significantly reduce the implicit costs of algo trading with a more systematic and quantitative approach to execution.
Chief executive and founder, Mittal, founded the startup after leading global trading for hedge fund AQR Capital Management for several years. He also spent more than a decade with ITG, now part of Virtu Financial, leading its algo trading business.
"Triad has built a loyal client following over the past 45 years by focusing on service, independence and technological innovation," Mittal said. "Those are many of the same tenets on which we've built our business, so we're excited to partner with them to bring our high-performance platform to their client base."