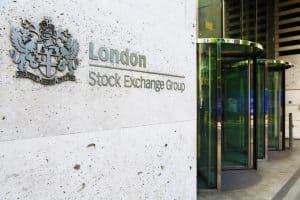 Italian banking group UBI Banca has implemented a new IT platform from the London Stock Exchange Group (LSEG) to boost its market making activities.
LSEG said in a statement it has delivered the system as part of a collaboration with UBI Banca, and the bank has now gone live as a market maker on its MTS Cash platform, initially for Italian government securities.
"Working closely with LSEG Technology to develop this customised, high performing and resilient solution will enable us to expand the products and services we offer to our customers. The successful go-live of the new IT platform will support our business' growth in market maker activities in the fixed income space," said Massimiliano Baga, head of core and omnichannel services at UBI Banca.
The development and implementation of LSEG's IT platform will also support UBI Banca's expansion of products and services to its corporate and investment banking clients.
"We are delighted to have successfully implemented a new IT platform at UBI Banca to enable them to commence market making for Italian Government Securities through MTS Cash," added Ann Neidenbach, global head of LSEG Technology. "The new platform offers UBI Banca a highly efficient, scalable solution to help drive connectivity to MTS Cash as well as other European debt markets."
LSEG confirmed recently it is exploring the sale of its MTS fixed income trading business, or the wider Milan-based stock exchange Borsa Italiana, in a bid to alleviate concerns around its major acquisition of Refinitiv.
The exchange has commenced exploratory discussions to sell its interest in MTS or the Borsa Italiana group as a whole sold to a third party. LSEG added there is no certainty it will decide to proceed with a transaction for either businesses.