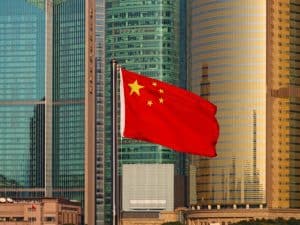 Financial authorities in the UK and China have approved the launch of the London-Shanghai Stock Connect scheme, which went live today during a ceremony at the London Stock Exchange (LSE).
The Stock Connect initiative, which was initially due to launch last year, aims to encourage cross-border investment between the UK and China, providing firms and investors mutual access to the capital markets in both countries via an arrangement between LSE and the Shanghai Stock Exchange (SSE).
As part of the partnership, Shanghai-listed companies can apply to be admitted to trading on a new segment of the LSE main market, and companies which are listed in the UK can apply for submission to trading on the SSE. The securities traded would be in the form of depository receipts.
"This new scheme will deepen and strengthen connectivity between UK and China capital markets to the advantage of both countries," said Andrew Bailey, chief executive of the UK's Financial Conduct Authority (FCA). "We both believe in the positive contribution regulators can make in international capital markets, and the new co-operation were announcing today will be an important contributor to the success of the scheme."
Both the FCA and the China Securities Regulatory Commission (CSRC) added that for institutional investors based in the UK, the Stock Connect scheme will offer exposure to China A-shares which previously required a qualified foreign investor status. At the same time, Chinese investors will see exposure to international securities via the SSE and in their own currency.
"London is a global financial centre like no other, and today's launch is a strong vote of confidence in the UK market," Philip Hammond, Chancellor of the Exchequer, commented on the launch. "Stock Connect is a ground-breaking initiative, which will deepen our global connectivity as we look outwards to new opportunities in Asia."