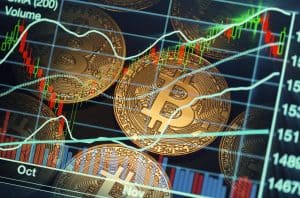 In the wake of last year's crypto winter and the highly publicised collapse of crypto exchange FTX, the UK government has laid out plans to "robustly regulate crypto-asset activities", including tighter rules for crypto trading platforms and a "world-first" regime for crypto lending.  
In a statement released on 1 February, HM Treasury noted that: "The crypto sector continues to experience high levels of volatility and a number of recent failures have exposed the structural vulnerability of some business models in the sector." 
A tried-and tested approach 
The government has now laid out plans regulate a broad suite of crypto-asset activities, in a manner consistent with its approach to traditional finance.  
These proposals will place responsibility on crypto trading venues for defining the detailed content requirements for admission and disclosure documents – ensuring crypto exchanges have fair and robust standards. 
The government is also seekings to introduce new rules around financial intermediaries with regards to facilitating transactions, and custodians around the safe storage of customer assets. It hopes to create a "world-first regime" to strengthen the regulation of crypto-lending: a practice that contributed significantly not only to the downfall of FTX, but to the subsequent domino collapse of numerous other players in the crypto space that were tied into FTX and its sister company Alameda through a complex network of unsecured and often undeclared loans.  
Read More – FTX fallout: The contagion continues… 
The UK consultation will also seek views on improving market integrity and consumer protection, with plans to create a targeted crypto market abuse regime. 
Global fragmentation 
The move has been a long time coming. Regulation in the global crypto space is highly fragmented, with many leading finance markets (such as the UK, Europe and the US) still lagging behind when it comes to introducing and enforcing a coherent regulatory framework for digital assets. Others, such as Switzerland, the UAE, Singapore, Hong Kong and Japan have been more proactive on a regulatory level, while off-shore centres such as the Cayman Islands, Bermuda and Gibraltar have also attracted business by creating their own legal frameworks – meaning that much activity has been siphoned away from mainstream markets. 
The US, although it has made some progress (for example, with the release in March 2022 of its Executive Order outlining a government-wide approach to digital assets risk and regulation), has suffered from a fragmented approach, with its dual state and federal banking system often moving at different speeds, while Congress has been slow to make any final decisions and a comprehensive regulatory framework still looks to be some way off. 
Europe has got somewhat further – both France and Germany already have regulatory crypto frameworks in place, while the European Commission is currently in the advanced stages of finalising the EU-wide Markets in Crypto-Assets Regulation (MicA), originally proposed in 2020. The first cross-jurisdictional regulatory and supervisory framework for crypto-assets, MiCA is expected to come into force by 2024 and aims to ensure legal clarity, consumer and investor protection, market integrity and financial stability with a consistent approach across all member states.  
UK progress 
The UK's previous approach to crypto regulation has been cautious – activity is currently not regulated by the Financial Conduct Authority (FCA), although providers can apply to register under its anti-money laundering and counter-terrorist financing regimes. The FCA has been highly reticent in approving applications, however – according to minutes from the a Treasury Committee meeting on 26 January, 85% of crypto firms applying for digital registration failed to meet the minimum standards. 
"We are in the middle of an inquiry into crypto regulation and these statistics have not disabused us of the impression that parts of this industry are a 'Wild West'," said Harriett Baldwin MP and chair of the Treasury Committee.  
Some market participants have complained that this heavy-handed approach has stifled innovation, although the FCA has hit back, pointing out that the majority of submissions are of poor quality, with only 5% progressing on the first attempt at 73% being withdrawn or failed – the most significant number ever seen when addressing a new remit.  
Some way to go 
Looking ahead, the latest proposals would seem to have been received as broadly positive. 
"We welcome the Treasury and FCA's commitment to providing regulatory clarity for the digital asset space in the UK… It should help institutions gravitate towards the UK," said Taylor Cable, managing director of Cowen Digital Europe, speaking to The TRADE.  
"It's far and away the right move to approach it in a similar way to tradfi – the market has been begging for clarity."  
However, those at the coalface are still cautious, and few are yet ready to put their money where their mouths are. According to the latest JP Morgan e-trading survey, released today, almost three quarters (72%) of traders surveyed have "no plans" to trade crypto, while just 15% expect to trade any digital assets within the next five years.  

Read More – Traders predict UK markets to have the worst inflation outlook for 2023, finds JP Morgan survey