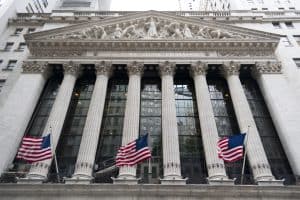 The US Senate has confirmed the appointment of former investment banker Gary Gensler as the chairman of the Securities and Exchange Commission (SEC). 
Gensler was appointed chairman of the US financial watchdog in January earlier this year as part of the freshly appointed president Joe Biden's administration. 
"A warm congratulations to Gary Gensler on his Senate confirmation to become chair of the SEC. He will be joining a dedicated staff that works tirelessly day in and day out on behalf of investors and our markets," a statement from the SEC said. "We welcome him back to public service and look forward to working together to execute our vital mission."
Gensler has previously worked in several regulatory roles including as chairman of the US derivatives regulator, the Commodities Futures Trading Commission (CFTC), for five years.
Prior to his various roles in public service, Gensler spent 18 years at US investment bank Goldman Sachs across the merger and acquisitions, fixed income and currency trading, and treasury divisions.
"Chairman Gensler is an experienced regulator who will bring a wealth of knowledge to a challenging set of issues before the SEC and the financial industry," Walt Lukken, president and chief executive of the Futures Industry Association (FIA), commented on the appointment. "FIA looks forward to working with chairman Gensler and his fellow commissioners to support transparent, competitive and soundly regulated financial markets."
Gensler replaces former SEC chairman, Jay Clayton, who confirmed in November that he would step down from the role at the end of 2020. He ended his tenure as one of the longest standing chairmen in the history of the US regulator.
"Given his deep industry and policy experience, we look forward to working with him on issues of importance to investors, markets and capital formation to promote economic growth and job creation," said Kenneth Bentsen, president and chief executive at the Securities Industry and Financial Markets Association (SIFMA), commented.