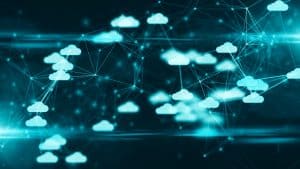 Vanguard Group has become the latest participant to integrate the Charles River IMS across the investment process from pre-trade to post-trade and compliance.
The firm will use the Charles River IMS to consolidate the management of taxable money market funds.
"As one of the world's leading global fund providers, Vanguard is continuously enhancing our investment management function to help clients grow their wealth," said principal and head of municipals at Vanguard Group Paul Malloy. "The move to Charles River IMS is an example of how Vanguard employs sophisticated investment systems to achieve efficiencies and improve investor outcomes."
The Charles River Investment Book of Record (IBOR) provides portfolio managers and traders with real-time cash and positions while Charles River's Data Service delivers benchmark and pricing data.
"Increased market volatility and regulatory oversight are driving fund managers to re-evaluate their technology footprint and operating model." said head of Americas Matt Daly. "By consolidating onto Charles River IMS, firms can gain greater visibility into their investment process, use proprietary content more effectively and scale to support their growing product offerings."
Charles River IMS enables asset managers to utilise SEC Rule 2a-7 money market requirements compliance and reduce operational risk by automating manual processes and retiring several legacy proprietary applications.
In July, Janus Henderson confirmed it had selected Charles River and MSCI in a bid to create a unified investment platform.
The asset manager said it would be using the Charles River IMS as a delivered service with MSCI's analytics suite being used to help improve decision support, streamline operations, and increase front-office productivity across multiple regions.
The mandate was a major win for new owners of Charles River, State Street, which placed the IMS solution alongside Alpha – a fully-integrated front-to-back solution.