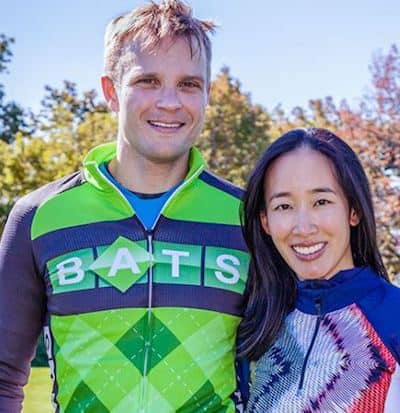 Wall Street is preparing to take part in the third annual 'Wall Street Rides FAR' bike ride on 7 October just outside of New York City in a bid to raise money for the Autism Science Foundation (ASF).
Bryan and Melissa Moo Harkins [pictured] founded the event several years ago, which has raised approximately $600,000 in its first two years for research into the causes and treatments of autism.
One in every 68 children born is diagnosed to be on the autistic spectrum, yet the causes of autism remain largely unknown and treatments can be unreliable.
The Autism Science Foundation is the only charity focused exclusively on funding research rather than raising awareness, and does not spend much time marketing itself like other charities.
"My wife and I are very passionate about the cause," said Bryan Harkins - who is currently the head of US markets and global FX at CBOE, Bats Global Markets - told The TRADE.
"I have established good friendships working in the industry for the past 20 years and the business is very generous when there is a call to action… The whole nature of the financial services business is to help our clients and investors generate wealth and achieve their financial objectives.
"So it's obvious how and why Wall Streeters approach philanthropy differently than most industries: our very jobs revolve around helping our clients be able to achieve financial goals, which include contributing to society philanthropically," he said.
Sponsors of Wall Street Rides FAR include big industry names like Bats, Virtu Financial, IEX, Two Sigma, Citadel, Nasdaq and ITG.
The bike ride and event takes place on 7 October in White Plains, New York and is open for anyone to attend. To register to ride or to find out more about Wall Street Rides FAR please click here.