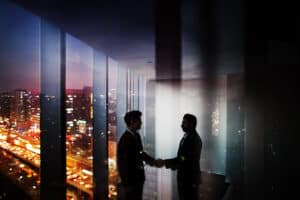 The wait is over. The TRADE's dark trading documentary series, in partnership with Liquidnet, is finally here.
In the first of two episodes The TRADE sits down with participants from Ninety One, Schroders, Invesco, SIX and Liquidnet to unpack the genesis of dark trading.
With non-displayed trading now playing a central role in regulatory change across the globe this episode aims to explore just how we got where we are today: exploring how and why dark trading was brought to the market, key users and use cases, how it was received by participants and how the infamous term "dark" was first coined.
Don't miss Episode two: due to go live on Monday 20 March!