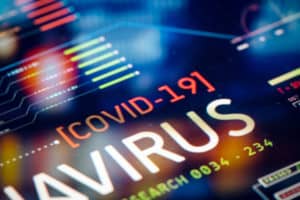 London-based market maker XTX Markets has confirmed it has committed £20 million to three charities that are battling the coronavirus pandemic.
In a statement, XTX Markets said the funds are to help bring immediate relief to those working on the front-line of the outbreak, and for those in New York that are unable to access food and supplies.
As part of the commitment, XTX Markets has handed £10 million to NHS Charities Together, an NHS England approved charity supporting 140 hospitals and trusts in the UK. A further $10 million has been given to City Harvest in New York, and €1 million has been committed to Paris-based hospital trust AP-HP.
XTX Markets is the latest major institution to support efforts globally in the fight against coronavirus. Earlier this week, US asset manager BlackRock said it would commit $50 million to the efforts, as it labelled the ongoing pandemic 'a stark test' for companies everywhere.
The funds from BlackRock will be used to provide immediate need to those affected by financial hardship and social dislocation, the firm said, with $18 million having already been deployed to food banks and community organisations in the US and Europe.
In London, electronic trading executive Nej D'jelal has co-founded an initiative, known as HEROES, to support the welfare of NHS workers as they fight coronavirus across the country's hospitals. HEROES will act as a vehicle of requirements for NHS staff, providing protective gear, lunches, food, and access to childcare services as the UK contends with increased rules on social distancing and remaining at home.