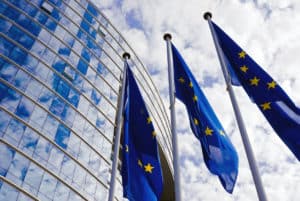 The Association for Financial Markets in Europe (AFME) has warned against the unclear nature of the framework laid out by regulators in their recent Central Securities Depository Regulation (CSDR) proposals.
The European Commission proposed five changes to the CDSR earlier this week including improving the passporting regime; cooperation between supervisory authorities; banking-type ancillary services; the oversight of third-country Central Securities Depositories; and settlement discipline.
In a statement, AFME's director of post-trade, Peter Tomlinson, praised the "practical" two-step approach set out in the proposals put forward on 16 March, however, said that they are currently unclear on how the European Commission intends to assess whether firms have reached the "appropriate level" of settlement efficiency.
Instead, he has recommended that a clearer framework be established to measure this to ensure certainty for market participants.
Elsewhere, Tomlinson warned against the "disproportionate negative consequences on market liquidity and efficiency" that mandatory buy-ins could have on the attractiveness and competitiveness of capital markets in the Bloc.
Mandatory buy-ins were successfully delayed in November after significant lobbying from the industry with many participants claiming they would damage competition by discouraging brokers from making markets.
Included in the lobbying was the European Securities and Markets Authority (ESMA) which sent a letter to the European Commission urging them to delay in September last year. Although lobbyists eventually achieved their goal, the delay fell short of market participants and numerous trade associations' hopes to scale back the rules entirely.
AFME's Tomlinson voiced his support for the Commission's decision to delay the implementation of buy-ins, however, reiterated that he did not believe they were appropriate for any asset class or instrument type at any stage.
"Other tools may be more effective at achieving the settlement efficiency objective and should be considered as a second step, should this be necessary, instead of mandatory buy-in provisions. These could include increasing penalty rates or measures to increase use of partial settlement," he said.