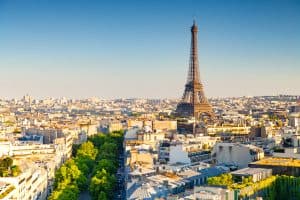 Aquis Exchange has received approval from regulators in France to operate a multilateral trading facility (MTF), as the UK continues to negotiate its exit from the European Union.
The go-ahead was given by French authorities, the Autorité de Contrôle Prudentiel et de Résolution (ACPR) and Autorité des Marchés Financiers (AMF). The pan-European cash equities trading venue will operate its new MTF through a new company, known as Aquis Exchange Europe, based in Paris.
Aquis Exchange said that its head of sales and business development, Graham Dick, will relocate to Paris and take on the role of CEO of Aquis Exchange Europe, overseeing the newly launched MTF business.
"We are delighted to have secured an avis favorable from the ACPR and AMF well ahead of Brexit and feel confident that with two MTFs – one in the UK and one within the EU-27 – we are now very well positioned to offer our members an uninterrupted service, whichever form Brexit takes. I would also like to thank our members again for their on-going support and wish Graham all the best in his new role," Aquis Exchange CEO, Alasdair Haynes, commented.
News of Aquis Exchange's plans to establish a cash equities MTF in Paris was announced in September. Haynes said at the time that the two French regulatory authorities are aligned with the exchange operator's philosophy of competing on a level playing field, having maximum transparency and achieving best execution.
Aquis Exchange achieved a record 3.17% market share in continuous trading in August last year, just months after its initial public offering (IPO). The record followed Aquis Exchange's listing on the London Stock Exchange AIM market in June. The IPO raised gross proceeds of £32.1 million, including £12 million raised for the company.