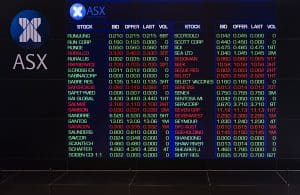 The Australian Securities Exchange (ASX) has hired a former chief financial officer for Citigroup's operations in Australia and New Zealand.
Gillian Larkins joins ASX as its chief financial officer and will replace the exchange operator's current CFO, Ramy Aziz, who announced his intentions to retire earlier this year after more than 18 years with the company.
Larkins joins from the wealth management specialist Perpetual where she has been CFO for the past five years, having also previously been group executive for transformation of the firm. She also spent just over four years as financial chief at Westpac Institutional Bank, and prior to that, spent four years with Citigroup as its CFO for Australia and New Zealand.
"We look forward to welcoming Gillian to ASX. She brings a strong track record of financial and strategic business leadership. Her skills and experience will be invaluable as we complete our Stronger Foundations program and pursue new and adjacent revenue opportunities," said Dominic Stevens, CEO at ASX.
Larkins will take up her new role with the ASX on 29 October, with Aziz due to step down from his role as CFO on 28 October.
ASX recently hit headlines after confirming a delay to the implementation of its blockchain-based post-trade equities platform. Initially tipped to launch in the fourth quarter of 2020, ASX said that the platform will now go-live in March or April 2021.
The exchange operator added that it was forced to delay the implementation of the new system due to issues with the timeline having been raised by market participants. It has now added a further six months for user development and testing.
More recently, JP Morgan launched an over-the-counter (OTC) client clearing service through ASX, making it the first investment bank to launch such a service for Australian (AUD) and New Zealand (NZD) dollar denominated OTC derivatives with the exchange.