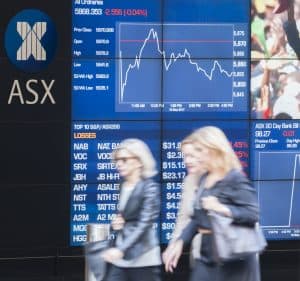 The Australian Securities Exchange (ASX) has confirmed it will sell its entire 18.6% stake in markets trading software provider, IRESS.
ASX, which first invested in the technology vendor in 2000 following its initial public offering, said in a statement that the sale at $11.95 per share is expected to raise $385 million.  
Dominic Stevens, CEO and managing director at ASX, commented that IRESS has been an attractive investment for the exchange operator over many years, but the investment no longer provides the strategic value for ASX as it once did.
"When ASX invested in IRESS's initial public offering in 2000, both ASX and IRESS, were predominantly focused on servicing the Australian equities market. Since then, both businesses have successfully evolved and expanded," he added.
The sale of the 18.6% stake in IRESS will end an almost twenty-year long relationship between the two firms, and during that time, both firms worked alongside each other to develop ASX's trading platform and technology.
"The ASX has been an IRESS shareholder since our initial public offering in 2000. Since that time, we have continued to maintain and grow our Australian business in trading, market data and wealth, while also growing into a strong and diversified international technology company," IRESS chief executive, Andrew Walsh, also commented.
ASX is currently working to replace its CHESS clearing and settlement system with a blockchain-based system. Working with blockchain specialist Digital Asset, ASX delayed the launch of the new system last year to 2021, with initial testing expected to begin later this year.
ASX's Stevens commented at the time the project was announced that replacing CHESS with blockchain technology should enable clients to develop new services and reduce costs, while bringing Australia to the forefront of innovation in financial markets.