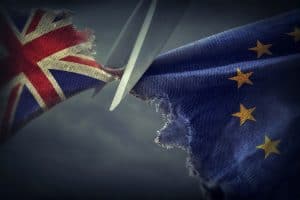 Regulatory authorities in the UK and the US have agreed to implement certain measures in an attempt to ensure there is no disruption to derivatives trading and clearing activities post-Brexit.
The Bank of England, the UK's Financial Conduct Authority (FCA), and the US Commodity Futures Trading Commission (CFTC) told market participants that the agreement will safeguard trading and clearing between the two countries upon the UK's departure from the European Union, in whatever form that may take.
"The US and UK have special responsibilities to keep their markets resilient, efficient and open. The measures we are announcing today will do that," Mark Carney, governor of the Bank of England, said. "Market participants can be confident that the clearing and trading of derivatives between the UK and US will maintain the high standards of today when the UK leaves the EU."
Authorities in Europe have been working towards alleviating possible disruption to clearing and derivatives trading as a result of Brexit. Last week, the European markets watchdog said that in the event of a 'no-deal' Brexit on 29 March, UK clearinghouses LCH, LME and ICE Clear Europe, will be recognised as CCPs in the region.
"Cooperation with our international partners has always been an important part of our work, and it will remain so after Brexit," Andrew Bailey, chief executive of the FCA, commented. "This partnership will support our day-to-day supervisory activities and rule-making, as well as encouraging open markets and the development of rigorous global standards, by ensuring that wherever firms operate, they are regulated on a consistent basis."
The UK-US agreement includes measures such as equivalence for US trading venues and clearinghouses to continue providing services to the UK, exemption for UK market participants on certain US derivatives trading requirements, as well as expanded supervisory cooperation and information sharing.
"[These measures] provide a bridge over Brexit through a durable regulatory framework upon which the thriving derivatives market between the United Kingdom and the United States may continue and endure," CFTC chairman, Christopher Giancarlo, concluded.