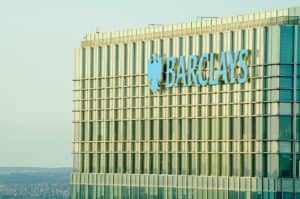 UK investment bank Barclays will join the trading advisory committee at Trumid, following record activity on the credit electronic trading specialist's platform earlier this year.
Trumid said it will work with Barclays to collaborate on trading and workflow protocols, as well as the development of future products. Barclays joins other members on the trading advisory committee at Trumid including Citi, which made a strategic investment in the firm in November 2019.
"We are supportive of the continued growth and expansion of electronification in credit. We believe innovation, competition and diversification of protocols are necessary for a healthy electronic market and are critical to the further evolution of credit trading," said Justin Lada, global head of electronic strategy for credit trading at Barclays.
New York-based Trumid's trading platform is aimed at increasing electronic trading of corporate bonds. With a focus on block trades, Trumid the platform is data-driven with various trading protocols, which can be integrated with other systems and scaled into other products.
Trumid unveiled its Attributed Trading protocol last year, which connects dealers and clients for liquidity distribution, bilateral negotiation and execution. More recently, Trumid worked with Barclays and other partners to improve tools for dealer salespeople on the platform with more visibility into negotiations.
"Using technology to maximize productivity and enrich our clients' engagement with Barclays is our top priority," added Drew Mogavero, co-head of US credit trading at Barclays. "We are committed to delivering high-quality data, actionable liquidity and insightful market research to our clients in the most efficient way possible."
Earlier this month, Trumid said it saw record activity in January following increased buy- and sell-side adoption of its trading protocols. Average daily trading volume for January on Trumid's Market Centre bond trading platform was $761 million, up a significant 325% from January in 2019, and a 241% surge from full-year 2019.