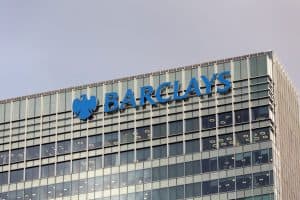 UK investment bank Barclays has confirmed that its interim co-heads of global equities will remain in their roles on a permanent basis, The TRADE understands.
Todd Sandoz and Paul Leech were appointed interim co-heads of global equities within the markets division at Barclays in May earlier this year, following the departure of global head of equities Fater Belbachir. A spokesperson at Barclays declined to comment. 
Belbachir left Barclays after less than a year with the investment bank to lead Citi's revamped equities trading division. Prior to Barclays, he spent 12 years with JP Morgan most recently as global head of volatility trading. 
Sandoz joined Barclays in May 2018 as head of equities for the Americas and later as co-head of equity derivatives. Prior to his role at the investment bank, he served as global head of equities and execution services at Nomura.
Leech joined Barclays in January earlier this year. Prior to this, he held responsibility for various European trading desk roles at JP Morgan including flow derivatives, corporate derivatives, convertible bonds, and warrants.
The permanent appointment of Sandoz and Leech follows a strong first half of the year for equities at Barclays with the institution confirming its income had increased by 26% to £1.2 billion. The increase was attributed to Barclays' higher levels of client activity and volatility during the COVID-19 pandemic.
Elsewhere, Citi confirmed in July it had hired a senior electronic equities product manager from Barclays, Graham Wayne, to become its new EMEA product manager within the recently-formed equities and securities services (ESS) group.
The hiring was the latest in a string of departures from the electronic trading division at Barclays recently, many of whom have since joined Citi.