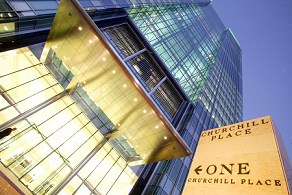 Barclays has agreed to transfer its "non-core" derivatives portfolio to JP Morgan, as the bank continues to offload unwanted assets in the face of steep capital requirements.
The execution of the deal is targeted to be completed throughout the year, according to a statement from Barclays, and as it looks to reduce its capital requirements.
"The transaction continues the strong progress being made with the rundown of non-core, in line with Barclays' strategy of reallocating its resources where better returns can be generated and unlocking value for its shareholders," the bank said in a statement.
"Clients and counterparties whose transactions reside in this portfolio will be contacted to obtain their consent in order to transition their transactions in a smooth and orderly manner."
According to one source the portfolio transfer consists of vanilla interest rate swaps.
"Integrating this portfolio into our own business reiterates our commitment to the broader fixed income markets and creates the opportunity for us to work with a wider range of clients over the long-term," a spokesperson for JP Morgan said.
Barclays set up its non-core division, also known as its "bad bank", in 2014 to dispose of £115 billion of risk weighted assets, which included some derivatives and parts of its fixed income, currencies and commodities businesses.
Since then it has sought to offload assets such as derivatives and leveraged loans that require high levels of capital.
In its third quarter results, the bank announced it reduced its potential future exposure (PFE) on derivatives by £5 billion to £155 billion. Furthermore derivatives made up £55 billion of Barclays' non-core division.
However financial details of the transfer were not disclosed.
The announcement from the British bank comes as it promoted Stephen Li, its global head of OTC clearing based in London, to head its US futures and OTC business in New York.
The bank is set to make swathing cuts to its investment banking operations. Last week it sold its market making business on the New York Stock Exchange (NYSE) to high frequency trading firm GTS. It has also closed its cash equities business in Asia Pacific and said it will pull out of markets such as Australia, Korea, Russia and Brazil.
"Barclays remains fully committed to its top-tier macro franchise," Barcalys said.