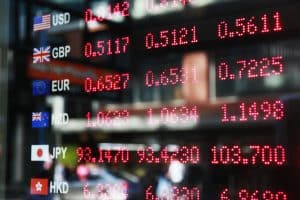 BidFX has expanded its forex execution management system (EMS) with the addition of Skandinaviska Enskilda Banken AB (SEB) as a liquidity provider.
The Scandinavian bank was onboarded to the platform following increased client demand for more specialised and local liquidity. Following growing interest from Nordic financial institutions, BidFX said that clients specifically requested SEB as a counterparty to provide bespoke liquidity through streaming rates and request for quote (RFQ).
"With such demand across our range of clients for SEB it will further enhance the liquidity on offer to our institutional clients both in the Nordics and around the world. We look forward to working closely with them, and other Liquidity Providers, to ensure we keep business as normal as is possible in these tumultuous times," said John McGrath, CRO BidFX.
Carolina Trujillo, head of e-FX distribution at SEB, added that becoming a liquidity provider on BidFX allows the bank to extend its reach to existing clients, while gaining access new clients.
"As the leading liquidity provider in Scandinavian currencies, we want to be able to reach out to a wide variety of clients and offer access to our unique flow franchise," Trujillo added.
News of SEB's onboarding follows BidFX's recent upgrade to its mobile trading app for institutional clients. Users can manage and trade spot FX, forward and NDF positions at anytime and anywhere in the world on the app, with trading functionality in real-time via a secure framework.