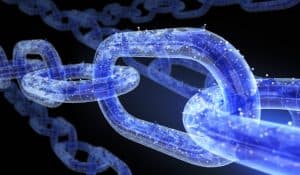 London-based FinTech and blockchain technology provider Cobalt has gone live with its back- and middle-office service for institutions trading foreign exchange (FX) via the BT Radianz Cloud.
The collaboration means firms can now use the distributed-ledger technology offered by Cobalt as a means of reducing post-trade costs and risk with a shared view of trade data and a single record of FX transactions.
Cobalt has been working alongside BT to deploy its systems in the Radianz Cloud, which links thousands of brokers, exchanges and clearing houses, since September last year. Hosting the service in the Cloud means Cobalt gains access to institutions in the cloud to scale and commercialise its technology.
"While other firms in the blockchain space have been experimenting with the technology, we have designed, built and tested a solution to a very specific and pressing challenge in FX and are now making it live with BT Radianz," said Adrian Patten, co-founder and chairman at Cobalt.
"This will give Cobalt the scale and reach it needs on tap, backed by BT's experience and capability of delivering solutions to large financial services organisations. It's an ideal platform for growth and will help us achieve our aim of revolutionising the post-trade space in the biggest financial market in the world."
BT's managing director for Radianz services, Michael Woodman, added that the Radianz Cloud provides firms with direct access to the very latest technologies.
"With the launch of Cobalt's new low-latency private network services, the Radianz Cloud community can now benefit from blockchain technologies supporting encryption, digital signatures and consensus to deliver a single, immutable record for each trade," Woodman said.
Earlier this year, Singapore Exchange made a strategic investment in Cobalt's FX post-trade network as the exchange operator grows its FX futures business. Other major firms including Citi and Citadel Securities have also joined the blockchain network in recent years.