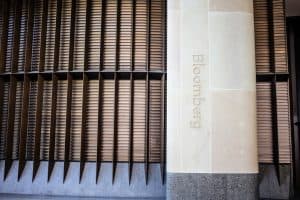 BNP Paribas' securities services business has integrated with Bloomberg to bring together its multi-asset servicing capabilities with order management system, Bloomberg AIM.
The integration will provide mutual clients with front-to-back workflows and standardised data connectivity to support efficient trade management, the firms said in a statement.
The solution offers real-time post-trade workflows enhanced by BNP Paribas' middle office outsourcer data, utilising connectivity from automated trade instruction capture, to status update and end-of-day recaps.
"Bloomberg is focused on establishing direct integrations with asset servicers to promote increased data accuracy across the trade lifecycle and assist our clients in making timely and accurate business decisions," said Katia Falina, head of buy-side post trade product at Bloomberg.
"As our clients evolve, we aim to innovate with them, and we're pleased to now offer a seamless end-to-end workflow experience with the mutual clients we share with BNP Paribas' Securities Services business."
Through the integration, clients will also benefit from increased transparency related to the lifecycle of the transaction, alongside reducing manual touchpoints, post-trade risk and costs.
"We are very pleased of the achievement of the new integrated model with Bloomberg, offering to our common clients a seamless workflow and the benefits of real time transactional data access throughout the lifecycle of the trade", said Valerie Boléa Waeterloos, head of middle-office transaction management product, securities services at BNP Paribas.