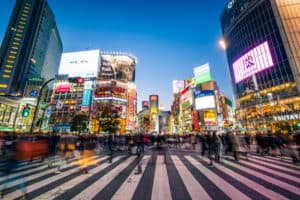 The London Stock Exchange Group (LSEG) has hired the head of Bloomberg's index and analytics business in Japan for a newly created position.
Tadashi Tago has been appointed head of information services in Japan for LSEG, and joined the exchange operator on 7 October to lead the development of its global index unit, FTS Russell, as well as the analytics and data offering.
Prior to Bloomberg, Tago spent 14 years in senior positions in indexing and analytics at major institutions such as Barclays and Lehman Brothers in Japan. He has also previously worked in derivatives trading, business and IT planning, and product development.
"[Tago] brings significant experience and expertise in indexing, analytics, data and technology that will prove invaluable in continuing to build on our deep roots in the Japanese market," said Jessie Pak, head of the Information Services Division (ISD) for Asia Pacific at LSEG. "I look forward to working closely with Tadashi and our team in Tokyo to offer range of services to grow our three business lines: index, analytics and data solutions."
LSEG added that market participants in Japan are increasingly seeking to incorporate sustainable investing strategies, with the FTSE Blossom Japan Index providing investors with methods of measuring performance of companies in the country with environmental, social and governance (ESG) practices.
"I am delighted to join London Stock Exchange Group and its FTSE Russell indexing business in Japan," Tago commented on his appointment. "Financial indexing, analytics and data have become an increasingly critical part of financial market infrastructure, helping investors allocate capital, monitor markets and adjust exposures to investment themes such as ESG."