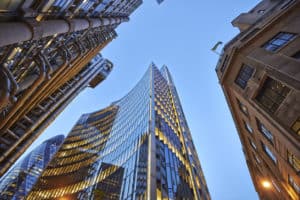 BNP Paribas Asset Management (BNPP AM) has appointed Nadia Grant as its head of global equities, effective 4 April.
As part of her role, Grant will lead BNPP AM's global equity team based in London and Paris.
She brings 22 years of experience to BNPP AM, joining from Capital Group, where she most recently served as a portfolio manager within the Capital Solutions Group responsible for global multi-asset solutions.
Prior to that, Grant was Columbia Threadneedle's EMEA-based head of US equities.
In addition, Grant has held various portfolio management roles at JP Morgan Asset Management, after originally starting her career as an analyst at JP Morgan investment bank.
Based in London, Grant will report to Guy Davies, chief investment officer, fundamental active equities.
In addition to his existing role, Davies has also been appointed as deputy head of investments with immediate effect.
Davies will continue to report to Rob Gambi, BNPP AM's global head of investments. The two will work closely to lead BNPP AM's investment platform and execute the firm's new strategy plans.
"Nadia's expertise in fundamental stock picking, combined with her knowledge of behavioural finance, proven track record in asset allocation and ability to leverage a wide range of investment talent will strengthen our management team," said Gambi.
"Guy has a strong commercial focus and has demonstrated excellent leadership in managing change within our Fundamental Active Equities business, including the ability to promote cultural and ethical differences in line with our expectations at BNPP AM. I look forward to working closely with both of them."
Earlier this month, BNPP AM's head of quantitative and index management, Isabelle Bourcier, left the firm after almost six years.
Bourcier originally joined BNPP AM in 2016 as global head of ETF and index solutions, before being promoted to head of quantitative and index a year later.
She is yet to be replaced, but Denis Panel, head of multi-asset and quantitative solutions has taken on her role on an interim basis.