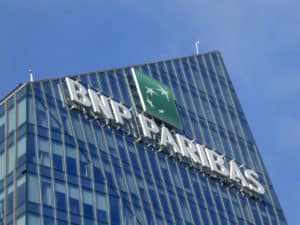 BNP Paribas has gained the necessary approvals to take on Deutsche Bank's global prime brokerage and electronic equities clients.
Both investment banks confirmed in a statement that following the approval, the deal is now unconditional. Deutsche Bank and BNP Paribas signed a master transaction contract in September after agreeing on a deal in principle in July.
"This important milestone was achieved within a short period thanks to the close collaboration between the teams of BNP Paribas and Deutsche Bank as well as the banks' strong commitment to ensure a continuity of service to their global institutional clients," both institutions said in the statement.
BNP Paribas said earlier this month during its quarterly earnings call that it will take more than a year to complete the transition of Deutsche Bank's clients. The French investment bank also expects to gain around €400 million in additional revenues from the transition once it is completed.
"As you know, the deal still has to be closed, which will happen soon, and then we start a phase of transition," Lars Machenil, chief financial officer at BNP Paribas, said at the time. "It's a transition that is gradual and that will take time… it will take a year or more before we have the full transfer. We anticipate that once this is done, the full-year effect on the top-line would be around €400 million."
Deutsche Bank agreed the deal in principle in July to shift its prime brokerage and electronic equities clients to BNP Paribas as part of a major restructure, which will see the loss of around 18,000 jobs and a targeted reduction in adjusted costs of around €6 billion by 2022.
UK investment bank Barclays confirmed in August that it gained around $20 billion in prime balances from Deutsche Bank, while JP Morgan also reportedly took on several high-profile hedge fund clients from Deutsche Bank.  
Referring to the growth in prime balances, Barclays Group CEO, Jes Staley, said he is positive about the market share gains in prime brokerage after ranking sixth for prime financing in Coalition's investment bank league for the first half of the year, making it the largest non-US prime broker.