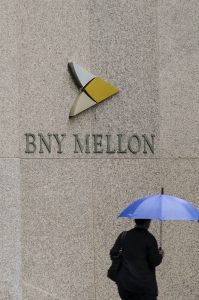 BNY Mellon has appointed the former head of professional services at Unqork and industry veteran, Alejandro Perez, as its chief operating officer for global market infrastructure.
Alejandro Perez is a market structure veteran who has spent the majority of his 25-year career focused on business strategy at major organisations including Goldman Sachs and Bloomberg.
Perez brings to his new position considerable leadership and execution capabilities. In the previous roles that he held at Goldman Sachs, Bloomberg and Unqork, Perez established a strong record of building and operating businesses, as well as developing new products and capabilities.
During his 12 years at Goldman Sachs, Perez managed a global team responsible for the creation of new businesses and services to generate industry efficiencies.
Meanwhile, at Bloomberg, he led the organisation's data reporting services unit.
In his new role at BNY Mellon, Perez will report directly to Robin Vince, vice chair and CEO of global market infrastructure.
Vince was appointed vice chair and CEO of GMI last September, after spending over 26 years at Goldman Sachs where he was a long-time partner and member of the bank's management committee.
Perez will work closely with Vince and the leaders across BNY Mellon's GMI businesses to help maximise opportunities for closer collaboration and product integration.
Perez's first day at BNY Mellon was 1 June and he will be based in New York.