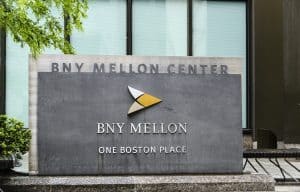 BNY Mellon has hired the former director of research at Tse Capital Management to lead its markets strategy and insights.
Daniel Tenengauzer joins BNY Mellon as head of markets strategy and insights after more than three years with New York-based Tse Capital Management, where he oversaw currencies and fixed income research globally.
Tenengauzer will provide BNY Mellon's clients with insights into global asset and currency flows, and act as the bank's spokesperson on global macroeconomic and geopolitical issues, succeeding head of BNY Mellon Markets strategy, Simon Derrick, who is due to retire in October.
"In today's rapidly changing macro and political climate, we are delighted to have someone of Danny's calibre helping clients decipher the global economy's increasing complex signals and their implications for market behaviour," said Jason Vitale, global head of FX at BNY Mellon.
Tenengauzer has more than 20 years' experience working in cross-asset buy- and sell-side senior roles. He previously worked within FX and fixed income sales and trading at major institutions, including in emerging market debt at Goldman Sachs, and G10 research at Lehman Brothers.
"I'm excited to be able to combine my experience in macro and geopolitical issues with the insights that only a firm such as BNY Mellon can glean from its position at the centre of the world's financial markets," Tenengauzer commented on his appointment.
BNY Mellon recently promoted Vitale from group operating chief of FX and head of client execution services to global head of FX. He replaced Adam Vos who was also promoted to head of BNY Mellon Markets after more than three years leading the bank's FX, fixed income and equities trading franchise.