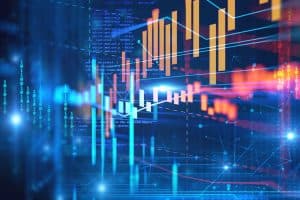 Bolsa Electrónica de Chile (BEC) will move its operations to the cloud by the end of 2024, initially by upgrading its current on-premise Nasdaq technology to Nasdaq's SaaS-based Marketplace Services Platform.
The firm stated that as an early adopter of a full cloud migration strategy in Latin America, it will be able to meet the evolving requirements of its growing business and client base.
The move follows a decade-long partnership between the two companies and represents the next step in Nasdaq's goal to modernise global market infrastructure, including migrating markets into cloud environments.
Through the use of Nasdaq's Marketplace Services Platform, BEC is able to maintain the functionality and availability offered by Nasdaq's on-premise technology, alongside increased scalability that cloud-enabled environments offer.
"At Bolsa Electrónica, we are motivated to promote the Chilean capital market and that the different actors that participate in this ecosystem can operate in a safe, agile, transparent and sustainable way. The possibility of operating through the cloud points in that direction," said Juan Carlos Spencer, chief executive of Bolsa Electrónica de Chile. 
"Today more than ever it is necessary to have robust and secure platforms that help the integration of stock exchanges at the national level and with other markets in the world."
Nasdaq's extended relationship with BEC follows a similar move from the Dhaka Stock Exchange, which saw the exchange extend its technology partnership with Nasdaq to support its expansion into new market areas.
"We look forward to the expanded role Nasdaq will play in supporting BEC's adoption of a SaaS model, which will be foundational to their ability to innovate and differentiate at speed and scale," said Roland Chai, EVP and head of marketplace technology at Nasdaq. 
"We are honoured that BEC has chosen us to help manage the next phase of their transformation and we are excited to work alongside them as we advance their journey to the cloud."