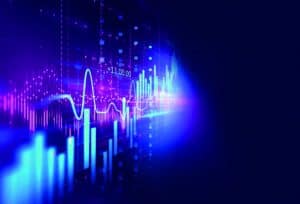 Broadridge has acquired the remaining stake in FIX-based post-trade solutions provider Alpha Omega to expand its matching offering for the buy- and sell-side.
Following the acquisition, Broadridge has said it will consolidate Alpha Omega's post-trade matching solution into its existing NYFIX connectivity and FIX infrastructure to improve trade matching automation.
Broadridge acquired the FIX-based local matching solution developed by Itiviti and Alpha Omega, NYFIX Matching, alongside its other FIX infrastructure in May as part of its $2.5 billion Itiviti deal.
The transaction also saw Broadridge greatly expand its front office and multi-asset offering with the integration of Itiviti's trade order and execution management systems.
NYFIX Matching combines Alpha Omega's FIXAffirm solution with Itiviti's NYFIX network to offer a consolidated platform that handles the end-to-end affirmation process.
Using the solution, buy-side firms can allocate and match their trades achieving same-day affirmation.
Broadridge said the extension of the NYFIX service into post-trade with the Alpha Omega acquisition would deliver processing efficiencies and cost savings to its users.
"We are excited to formalise our four-year strategic partnership with Alpha Omega through this acquisition," said Ray Tierney, president of Itiviti, a Broadridge business.
"We are leading technology innovation in post-trade, and this acquisition is a testament to our continued growth and momentum in transforming this space. NYFIX Matching is the first 'one-stop' platform to handle all of a fund's trade matching needs across various product types and asset classes."
Former Bloomberg Tradebook chief executive Tierney was appointed president of Itiviti in June a month after Broadridge acquired the trading technology provider.