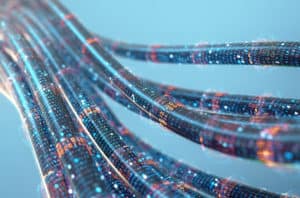 Broadridge has seen its global head of product and product strategy within its asset management solutions depart after four and a half years with the business.
Eric Bernstein occupied a pivotal role for Broadridge, in growing its investment management offerings and was a key spokesperson in the securities services space.
During his tenure with Broadridge he played a major role in expanding its solutions through partnerships with AWS and Snowflake, while securing buy-side mandates and spearheading acquisitions.
A Broadridge spokesperson confirmed the move and said that Brian Crowley has stepped in to be the interim leader of its asset management business.
"Broadridge is very grateful for Eric's contributions over the last five years and wish him well in his new role," the spokesperson added.
Before joining Broadridge, Bernstein was chief customer success officer at eFront where his responsibilities included account management, global support and product management.

Prior to this role, he was chief operating officer for eFront's Americas division.

He also spent nearly six years in a variety of roles at Linedata.