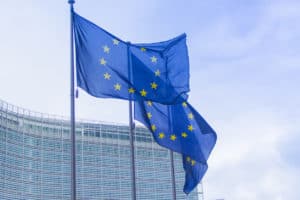 Cboe Europe Derivatives (CEDX), the pan-European equity derivatives exchange of Cboe Global Markets, is expanding its product suite to include single stock options on leading European companies.  
The new products should be available for trading by November 2023 and will be cleared by Cboe Clear Europe, subject to the necessary regulatory approvals. 
CEDX is initially planning to offer equity options on companies from 10 European countries (Belgium, Denmark, Finland, France, Germany, Italy, the Netherlands, Norway, Spain and Sweden). Options on stocks from additional European countries are expected to be introduced from February 2024, subject to regulatory approvals.  
Read More – Creating a larger, more liquid European equity derivatives market 
"The addition of single stock options is a key component of our ultimate vision for CEDX and we believe it will accelerate the momentum behind our aim of creating the most complete pan-European equity derivatives ecosystem," said Iouri Saroukhanov, head of European derivatives at Cboe Europe. 

Read More – Bloomberg equity derivatives specialist joins Cboe Global Markets as head of European derivatives
"We have received strong interest from participants in bringing these products to market, from both the institutional and retail communities, who share Cboe's desire to expand access to derivatives more widely. We believe the combination of CEDX's equity derivatives marketplace and Cboe Europe's highly successful stock exchange – which is the region's largest by market share – creates a powerful and unique proposition for participants wishing to gain exposure to pan-European equities in a transparent and cost-effective way. 
"As one of the leading US equity options marketplaces, this move also demonstrates Cboe's ambition to become the leading global securities and derivatives trading network, by replicating its successful products and market constructs in new regions." 
Read More – Cboe Derivatives Europe brings US market practices to the Bloc 
Like CEDX's existing index derivatives, the new products are expected to clear into Cboe Clear Europe, a wholly-owned subsidiary of Cboe and the region's largest cash equity clearing house.  
CEDX first launched in September 2021, initially offering trading in futures and options based on key Cboe Europe single country and pan-European indices.