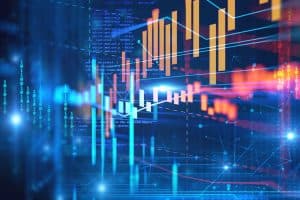 Alliance Bernstein has released its Q4 earnings, reporting a reduction in assets under management (AUM) of 17%.
Total AUM in Q4 stood at $646 billion, up $334 billion or 6% from Q4 2022. However, Q4 2022 figures were down $132 billion or 17% when compared to Q4 2021.
The investment manager also reported net revenues of $990 million, down 22% compared to Q4 2021.
Alliance Bernstein reported full year net revenues of $4.1 billion, down 9% compared to that achieved in 2021.
Although net revenues saw a decline, Alliance Bernstein was able to decrease fourth quarter 2022 operating expenses by 10% compared to the same period in 2021.
Global equity and fixed income markets were up in the fourth quarter, but were down for the full year of 2022 – echoing similar declines in fixed income and equity earnings experienced by other peers. 
Read more: Alliance Bernstein weathers storm and bolsters new Equity Capital Markets business
Elsewhere, Bernstein Research Services saw declines in its fourth quarter revenues by 12% compared to the prior year period. This was attributed to a significant decline in customer trading activity across all regions as a result of market conditions.
Full year revenues for the research services division decreased by 8% compared to the prior year. The decrease was driven by significantly lower customer trading activity in Europe and Asia due to local market conditions.
Alliance Bernstein highlighted that in contrast, its wealth division supported performance with a strong year of organic growth. 
"2022 presented an extraordinarily challenging investing and operating environment. Investment returns were adversely impacted by a concurrent decline in equity and fixed income markets, with fixed income posting the worst annual returns on record," said Seth  Bernstein, president and CEO of AllianceBernstein.
"We enter 2023 with an AUM base 17% below the prior year period, necessitating global cost reduction measures, including headcount reduction, while balancing select growth investments."
As of 31 December 2022, Alliance Bernstein's employee headcount stood at 4,436 employees compared to 4,118 employees as of 31 December 2021. However, this figure is a reduction from the investment manager's most recent headcount peak of 4,490 as of 30 September 2022.
Kate Burke, chief operating officer and chief financial officer, stated that in response to falling equity and fixed income values, and their impact on revenues: "We have taken proactive actions impacting headcount across our global businesses, which will impact approximately 4% of our global employee base."